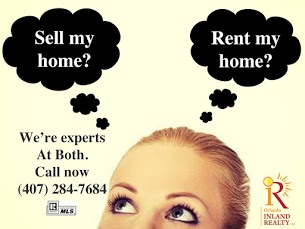 Can't decide if you should take advantage of this great sellers market or hold on and rent your home. If your current home no longer suits you, many people think selling it is the best option. But in some cases, turning it into a rental home may be a better option.
There are a lot of factors to consider when making the "sell vs. rent my home" decision, including:
Your financial situation.
Local market conditions for rental homes.
Your future housing plans.
Cost of hiring a landlord vs. being a landlord
Tax benefits.
If you have equity in your home.
The current sales market.
If you aren't sure if your move will be permanent, it may be best to rent your home until you decide if you will be moving back into the area. If you are upside down on your home, it may be best to turn it into a rental.
Several other factors can help you determine what is best for you. Give us a call! We are experts in both rentals and residential sales. We would be happy to provide you with a FREE rental and sales market analysis. Contact us now! (407) 284-7684 info@oirhomes.com