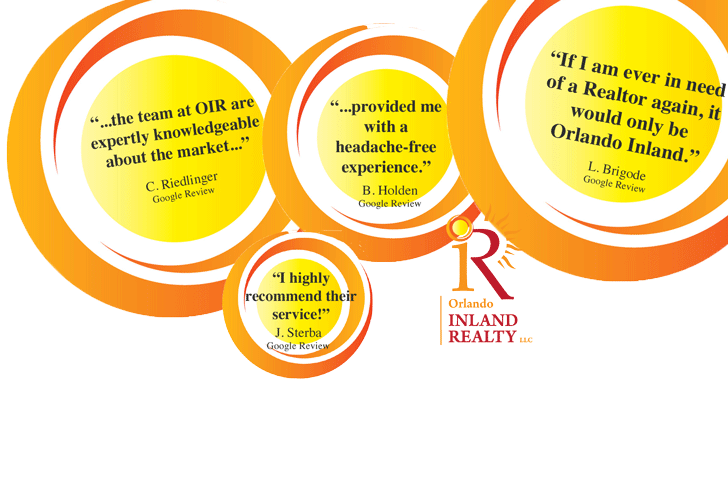 The Decision To Sell
Selling your home is a tremendous part of your life, both emotionally and financially. This decision is not to be made lightly and can be a time-consuming and tricky venture. We pride ourselves in our business relationships with our clients and we are confident in our skills to finalize your deal!
The most important decision you will make with your Orlando Inland Realty Team is determining the right asking price for your property. We've got you covered. We want to make sure your home is not priced too high so that it does not appraise, which would cause the buyer's lending to fall apart. Of course, it goes without saying that, we won't ask you to price your property too low where you won't receive top dollar for your home.
Once we've established a competitive sales price, you can count on us to professionally market and promote your home and get buyers through your door. With extensive online marketing presence, social media, direct mailings and open houses we can accomplish your goals!
The Benefits of Pricing Right
In Central Florida's current market, the closer to market value your home is priced, the higher the offers will be. We at OIR have navigated many bidding wars so we can ensure you get the most solid contract in regards to pricing, loan strength and timing.
Remember, as a seller you need to think like a buyer. What was it that attracted you to your home originally? Would you pay your asking price again for your property? How does your home compare to others selling in your neighborhood? We can help you answer all of these questions and more and put you on the quick path to the closing table. More than that, we truly care and we will listen. Reach out to us today...
Click here for a FREE home value analysis.